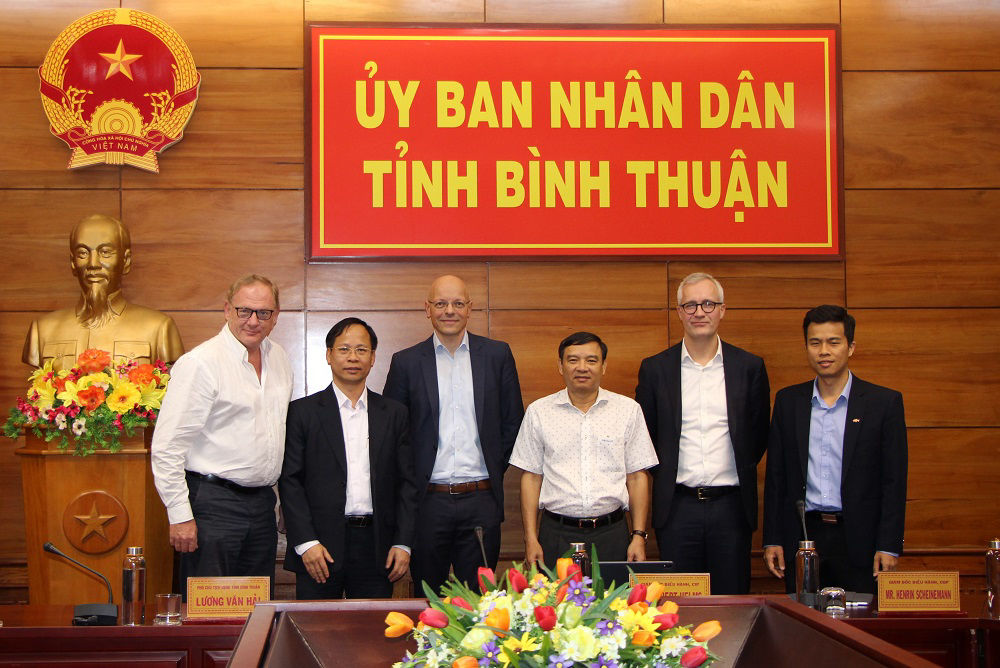 Copenhagen Infrastructure Partners (CIP) and Vietnamese companies Asiapetro and Novasia Energy have signed a Memorandum of Understanding (MOU) with Binh Thuan People's Committee for the development of a 3.5 GW offshore wind project off the coast of the Binh Thuan province in Vietnam. 
The project, called La Gan, is estimated to be worth up to USD 10 billion (approximately EUR 8.6 billion) and is one of the first large scale offshore wind projects in Vietnam.
A final investment decision for the La Gan project will be made after the country's upcoming new Power Development Plan is in place, which could significantly increase the share of renewables in Vietnam's energy mix and target several gigawatts of installed offshore wind capacity by 2030.
The La Gan project will most likely be built in two phases, with the first 500 MW to 600 MW to be up and running until 2024, and the remaining 3,000 MW being added between 2026 and 2030, according to information from Binh Thuan government's press release from December 2019, when CIP officials met with the provincial government and announced offshore wind investment plans for Vietnam.
According to CIP's press release from 22 July, the project partners are now fully engaged in the La Gan project development, in close collaboration with the Binh Thuan region and national government authorities.
"[T]he project is expected to create significant income and jobs for both Binh Thuan and Vietnam. A successful cooperation between CIP, Asiapetro, Novasia and Binh Thuan province in this project could also serve as a precedent for attracting other foreign investors in offshore wind projects in Vietnam", CIP stated.
                                                                                                                                                      www.offshorewind.biz